Okay, so here we are only 5 days into my projects and I am already behind. I have been fighting a cold which has made getting things done much more difficult. But I am determined to persevere.
Day two of the wheel borrow project did not turn out as I expected. I had planned on blogging about filling my wheel borrow with beautiful flowers and pumpkins. The first thing I did was I ran to Home Depot where they were having an epic sale on their fall flowers.
I just had to have them. It's been so long since I last had a garden. The mums called my name, the millet waved at me, the kale whispered my name and the peppers, well they just looked soooo great, I had to bring them home. Along with some Miracle Grow Potting Mix of course.
I dumped the bag of soil in the wheel borrow, and arranged the plants. The millet was the tallest, it had to go in the back, the kale the lowest so it went in front, and the others, well they just went here and there.
But after we put it out in front of the house, it just didn't look like enough. The front of our house is so very plain. It needed pumpkins.
So we ran out on the hunt for some pumpkins. But, holy macaroni are they expensive! $10.00 and up! Seriously? No way! I promised myself that none of the projects I am doing this month will cost more than $30.00. Blowing ten bucks on a pumpkin is way beyond my decorating budget. And then I thought well, we could perhaps get a bale of straw or some gourds or something instead.
So we ran to the apple orchard. I loved their scarecrows.
I was completely tempted by the beautiful squashes….
and they had this beautiful wagon just full of pumpkins which were exactly what I was looking for…
and then we went inside to find out how to pick our apples. We were handed a little plastic bag and told we had to prepay $15.00 to pick one bag of apples. Huh?
Seriously, this little bag of apples is all we got for fifteen bucks. I could have bought a bag the same size at Aldi's for $2.00. But James was so excited to pick apples and we hadn't done it in such a long time, and there is just something Biblical about picking apples off the tree like Adam and Eve did, that I gave in and spent all my cash, my entire pumpkin budget on one lousy bag of apples.
That's why we don't have any pumpkins in our display. I will wait until Oct. 31 and buy them at 75% off.
Tomorrow's project will go smoother I am sure!
Designer Mom
This post is featured on: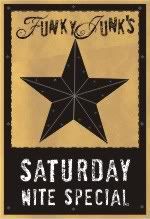 Sign me up!
Subscribe to get our latest content by email.