Who doesn't love mercury glass hurricanes? My favorites are the ones that look aged and crackled.
Such simple objects you would think are inexpensive. They are just glass after all. Not necessarily cheap though. Pottery Barn sells similar ones for a whopping $69.00 each. Holy cow, Batman! I used to have a pair of Pottery Barn hurricanes. I am still traumatized by my son's accident when he accidentally tipped over the entire dining room table and smashed everything on it. Fortunately he was fine. Unfortunately the hurricanes were never seen again. Someday I will get over it.
I decided that day was today.
I  hunted for possibilities. I decided on a cookie jar (the lid got smashed during one of our moves), and a few glasses I got at the thrift store for $.69. I also found some 3M Blue Painter's Tape and a can of Metallic Rust-oleum Spray Paint.
I used the tape to make miscellaneous designs on the outside of the glass containers. I just eye-balled it. I am not much for measuring. On my grave it will read "Here lies a woman who never measured anything." It's true, I rarely measure anything.
I took them outside to my favorite stump and spray painted over the tape. I turned the containers upside down to keep the inside of them clean. It looks like aliens are coming to earth. Perhaps they are.
After they dried, I removed the tape and added dry navy beans (to soak up the wax) and candles. I couldn't resist pulling out a few Christmas decorations to see what they looked like.
The paint conveniently seeped under the edges of the tape, it even dripped in spots. I think it adds character. I love the frosty look it makes. It reminds me of the crackled frost we get on the windows when it's negative forty degrees outside. You people in warm climates have no idea what you are missing in the wintertime.
Perfection is my enemy. Do you know what song that comes from?
Designer Mom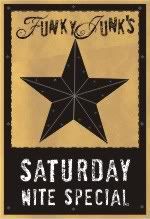 Sign me up!
Subscribe to get our latest content by email.