I love the days after Thanksgiving. It's a long peaceful weekend, and we typically get so much done around the house! This year is no exception. While the rest of the world was at the mall on Black Friday, we headed out to our favorite tree farm and picked out a tree (more on this later). I settled in front of the fireplace today to decorate our mantle. The kids love hanging their stockings and adding their Christmas list for Santa to pick up on Saint Nick's Day, December 6th.
Some how I always end up with red for my Christmas decorations. I have tried to resist this urge, truly I have. But, I am helpless under the power of red. I just can't help myself.
I know it's a bit over done, being Badger colors and all. But, I still can't help it.
I got these sweet little cardinals from one of my friends last year. I absolutely adore them. Cardinals are one of the few birds we have here during our long Wisconsin winters.
I had these little white bird houses that fit right in. I used some angle hair tinsel to stuff in the bird houses and in the nest (which is the felted wool bowl I made as one of my DIY projects last month. I love re-purposing!). A few big mercury glass ornaments, some greenery and lots and lots of cardinals.
More Christmas decorating to come!
Designer Mom
I am linking up today, follow these links to see more Christmas Mantles: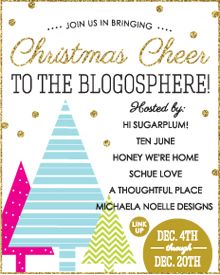 Sign me up!
Subscribe to get our latest content by email.