I love carrot juice. My grandmother would drink it every morning all winter long. She was one of the healthiest people I have ever met. When she passed away at the ripe old age of 105, I was convinced it was the carrots that helped her to live so long.
If you have never tasted fresh carrot juice, you have no idea what you are missing. The bottled stuff tastes nothing like it. 
I love to mix carrots with all sorts of things, but my family's favorite combination is apple, carrot and ginger.
I buy my organic carrots in ten pound bags at Costco. They are very reasonable in price. I make juice for each person with 1 apple, 4-6 carrots and a 1″ piece of fresh ginger root.
I juice with a Hamilton Beach juicer from Walmart. It's not fancy but it is sure powerful, and really gets the job done! I love the size of the hopper on this model, it's big enough to put an entire apple in the machine at once, although I have never actually been brave enough to do that. I like to alternate apple and carrots, it cleans the blade so you can keep juicing longer. I make a glass for each member of the household, and they gobble it up. I don't even have to threaten them to drink it, they love it. Although I will say that they prefer drinking it through a straw because of the foam on top. It bothers them somehow.
The leftover parts of the veggies and fruit end up in the container on the left, and the juice comes out the other side. Sometimes I use the left overs to make vegetable broth or for baking carrot muffins.
I have read that if you juice 3 times a day you will never have health problems. I have never been a very consistent juicer, but this has always been one of my goals. It's very easy to do, I just have to take the time to do it! What are your favorite juice combinations?
Todays Linkups: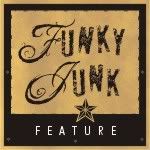 Designer Mom
Sign me up!
Subscribe to get our latest content by email.