I have been in the kitchen since last Friday. Canning everything and anything that comes from the garden. My feet are swollen, my hands cut, my hair a frizzy mess from the heat and humidity. It's sort of a rite of passage that the last few days of summer are the hottest. It always ends up to be the same days that I am trying to can. Why is that?
Summer is drawing to a close, and so is our Summer Bucket List series. We have had such a good time, but all good things come to an end. This week's adventure is of a slightly different nature. 
It's a culinary world Cheese Tour!
Huh?
You are wondering what this is and if the vinegar fumes have finally gotten the better of me. Stick with me, I will explain!
Culinary tours are part of our home school. We put them in the category of life skills. But really, there is more to it than that. My husband's family business is cheese, WI cheese to be exact. We eat and love Wisconsin cheese in all it's forms. However, when we think about learning such things as Social Studies, Proper Edict and Geography in our home, we believe practical application is the best teacher. 
When our kids were young we would have world geography around the dinner table eating food from different countries. Food makes our kids remember things. Things they can't remember any other way. And because our family has a history with cheese, we make this our focus.
About once a week (generally in the winter time), we shop for cheese. These are cheeses from around the globe. Any cheese not from Wisconsin qualifies. I personally enjoy the selection at Whole Foods, but there are other local shops that also specialize in imported cheeses. You can even order them online if you don't have a shop near you.
Here's how it works:
We select 3 cheeses (they also have to stay within a certain budget, math skills are required!) from different countries. In addition, we select several pieces of fresh fruit to eat along side the cheese. Peaches, pears, grapes, apples and fresh figs are popular choices. Mom and Dad occasionally enjoy a bottle of wine with this course on the side. (Yes, it's okay for the Principal and Vice Principal to drink on the job!)
Each cheese has to be made from a different type of milk. Sheep, goat and cow are the most popular choices, occasionally we have tried some soy cheese soy cheese, but to be honest we haven't really liked it.
We also try and vary the style of cheese: soft and hard cheeses with varying types of rind.
This week, we sampled and brought home cheeses from England, Spain and France (make sure your kids follow where the cheese is produced on a map).
In the past we have also researched the animals that produce the milk used to make cheese in other countries. They are not the same as they are here in the USA, hence the differences in unique flavor and texture.
Generally speaking, fresh bread is the best accompaniment (have your child showcase his best homemade bread recipe!), but in a pinch crackers will do. Line up the cheeses in order from mildest to strongest for tasting.
On the left we have English Wenslydale Cheese with Cranberries.
Petit Basque Sheep's Milk French Cheese is in the center.
The Drunken Goat Wine Cured Cheese from Spain is on the right.
Have a separate knife for each cheese you are sampling. Use the fruit to cleanse your pallet between cheese tasting. Then challenge your family to come up with the vocabulary to describe the cheese.
When our 16 year old told us "I think it has strong floral undertones from the wine infusion." 
We had to laugh! Who knew they could speak so eloquently? We love it! Add some games and sit outside on the deck with candles, or sit around the fire and taste. Make this your desert course and skip the sweets. Play games, eat, and have fun. Your family will never know how much they are learning!
 We have read a number of books on how cheese is made and hope to visit a few local farms that make cheese as well in the future. You could even attempt to make your own cheese at home. At any rate, your family will be prepared to taste and experience new things. Who knows, there may even be a future chef among you!
Someday we would love to take a real culinary world tour, but this will have to do for now! 
If you would like to read more about how to create a cheese course 
click here
.
Thanks for following our Summer Bucket List Adventures! I will post the entire round up tomorrow in case you missed one!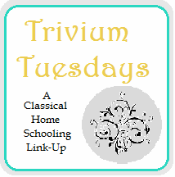 Sign me up!
Subscribe to get our latest content by email.